Bedroom Tour 
is the first episode of Season 1 and the first episode of 
Teletubbies GoAnimate.
Bedroom Tour

Season

1

Episode

1

Magical Event

Magic House

Air Date

July 7, 2013

Followed by
The Teletubbies have a fun time dancing and going for walks. Then, they watch a boy and girl show them around their room. Then, they have Tubby Toast. Finally, they watch the Magic House before it's time for Tubby Bye-Bye.
Paul - Tinky-Winky

Eric - Dipsy

Julie - Laa-Laa

Shy Girl - Po

Brian - Narrator, Matthew (TV Event)

Joey - Voice Trumpet (Male)

Kate - Molly (TV Event)

Young Guy - Puppet (Magical Event)
This is the 

first apperance of the Teletubbies, Magic House, Narrator, and Voice Trumpet (Male.)

This is the first episode of the series.

This is the shortest episode of the series.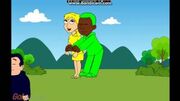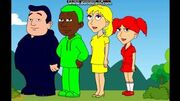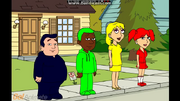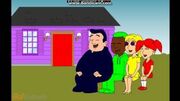 Ad blocker interference detected!
Wikia is a free-to-use site that makes money from advertising. We have a modified experience for viewers using ad blockers

Wikia is not accessible if you've made further modifications. Remove the custom ad blocker rule(s) and the page will load as expected.